We are business facilitators in Uruguay and the world. Our firm is made up of outstanding legal, tax and accounting professionals who are genuinely committed to responding to all customer needs, in a close, intelligent, simple, and secure way.
The accountant Carlos Picos founded the company in Montevideo in 1988. From the beginning the focus was to be surrounded by a team of experts in legal and international taxation aspects. In 2005 we established our branch in Buenos Aires. Argentina, with the aim of providing cross-border solutions to Uruguayan, Argentine and other clients in the rest of the world. In 2008, we opened an office in Zonamerica, Uruguay's leading free zone to expand regional and global expansion tools and opportunities to our clients.
We focus on understanding the reality of each client to provide tailor-made solutions. Customer orientation, innovation, technical rigorousness, confidentiality, and our concern to look for new opportunities are our DNA.
Our team makes the difference
We are a multidisciplinary team, accustomed to advising from a broad, integrated, and deep vision the various particular realities of our clients. We have professionals and students from different disciplines: Lawyers, Public Accountants, Economists, International Relations Licensed, Marketing, Administration, Writers and Engineers. To make a difference, we support continuing education and the development of our people.
Cr. Juan Pablo Pastorini
General Manager
Lic. Viviana Saraceno
Commercial Manager
Dra. Daniela Silva
Legal Advisor
Lic. Ernesto Bonilla
Project Manager
Lic. Estefani Sellanes
Commercial executive
Lic. Maria José Besola
Commercial executive
Cr. Ignacio Rocca
Accounting executive
Maximiliano Giordano
Accounting executive
Ec. Ricardo Cabrera
ECONOMIC ADVISOR
Facundo Fernandez
Accounting Assistant
Principles governing
our professional practice
Our professional and human integrity as north.
Always comply with the applicable professional standards and legal requirements.
Never compromise our professional judgment.
Keep us free from conflicts of interest.
To be able to develop and keep up to date our professional skills.
Do not act in a way that can affect the credibility and safety of our customers, our people, and our company.
Be precise and close with our clients and keep them at the center of all decisions
Support the team to evaluate and act.
Addressing change as a way of life.
We strive
to be at the forefront

of International Taxation.
Many of our professionals have performed Postgraduate degrees in International Taxation at the University of Montevideo, Uruguay. Also specializations in European Taxation at ERA University, Trier, Germany.
Carlos Picos & Asoc provided us with professional services for more than 10 years in Uruguay and we can assure you that due to the knowledge, experience, and comprehensive vision that the professionals who make up the Firm have, it is one of the best options for those who need quality advice and Reliable at the legal, corporate, accounting and tax level.
To the study and team of CarlosPicos, for the advice and support in my foreign trade activities, in which it has top-level international professionals, always friendly and willing to provide solutions and services that help and facilitate client management, with very good treatment, kind and working with empathy, my most sincere congratulations and thanks for your work, highly recommended!
Our experience of working with Carlos Picos Consultora has always been excellent. All staff is highly trained and committed to providing fast and efficient solutions to our requirements. They are reliable professionals. I always recommend them.
Very satisfied with the service, they are always solving what one asks of them in a timely manner. The service is highly recommended and for more years working together at the same time.
He manages and advises with knowledge and experience. Very professional in the international and financial tax field as warm in dealing with their clients. Very recommendable without a doubt.
Carlos Picos and his team of professionals are a guarantee for our company. As a media company that operates in the Uruguayan and international markets, we need an agile and precise response to the consultations that at the tax, commercial and legal level pose to us the challenges of our activity. With a fast, friendly and above all very professional service from all your staff, we are reassured to have the support of a first-class company in all directions.
Working with Carlos Picos & Asociados is a great tranquility for us. They have patience to listen to us, explain to us the times that are necessary and to resolve each situation in the most convenient way. More than service providers are business partners: because you can't grow up without reliable and professional people who accompany you, we are happy to work with Carlos Picos and his team.

Carlos Picos Consultora is part of the companies that make up the Marca País Uruguay Natural. The brand acts as a reference framework and indicator of quality of the products and services offered by Uruguay.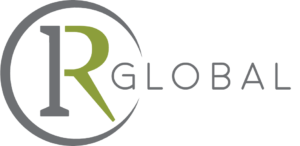 We are members of IR Global, the world's leading advisory services network.
The group offers services of more than 90,000 consultants worldwide and is currently represented in more than 150 jurisdictions.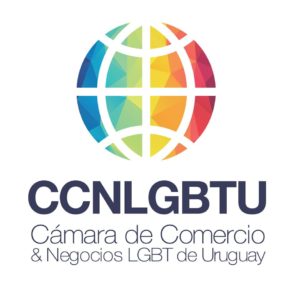 We are committed to diversity in our policies and in our actions. That is why we are part of the Chamber of Commerce and LGBT Businesses Uruguay.

We are part of Intrade Global Business, an organization that seeks to generate business in Asia and Latin America, contributing to the development of our countries and seeking to understand us in the best way to cooperate and develop win-win relations.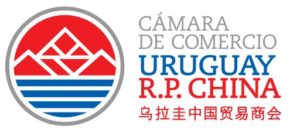 Together with other private-sector entrepreneurs, we participate in the Uruguay-China Chamber of Commerce seeking to strengthen and increase trade and relationship in all aspects between the two nations.