En Carlos Picos Consultora contamos con el equipo y el expertice para el desarrollo de proyectos especiales en diferentes sectores. Orientado a resultados y considerando la formulación, implementación y el monitoreo de la ejecución de los mismos.
Business facilitation with China
For more than 10 years we have had an office in China. Our team of professionals performs facilitation services for companies in Uruguay and all Latin America.
Among the services provided we can highlight:
Search for suppliers

Logistic services
Legal residences
Registration of trademarks and patents free trade
Corporate Services
Checks on boarding in China and Hong Kong
HRR Recruitment
SmarTAX VAT refund for business trips
Verification of customers and suppliers (registration and solvency checks)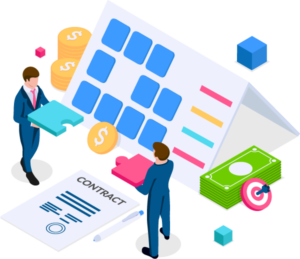 Foreign Legal Residences in Uruguay
We manage all the procedures for obtaining your legal residence in Uruguay, easily and quickly.
We take care of the whole process, guide and accompany it in all stages.
Our services include all the actions to Uruguayan authorities: applications, registrations, translations, legalizations, and certifications. As well as specialized Spanish and English staff to accompany the applicant for legal residence on the day of the face-to-face procedure before the Uruguayan authorities.
We also carry out advice and procedures for tax residences as well as establishment of branches, representative offices and re-domiciliation of companies.
We provide advice for all transport workers through applications.
In relation to the regularisation for the empowerment of all transport workers through applications, we offer our business registration service and its corresponding tax advice. Our service covers all the needs and requirements to comply with this regulation.
* We have exclusive agreement for UBER driving partners